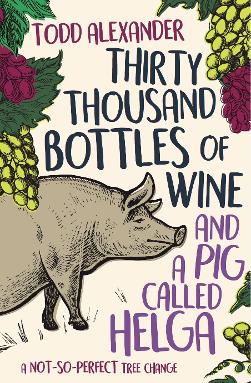 ...IN THE NEWS...
Simon & Schuster Australia is publishing Todd's next book, Thirty Thousand Bottles of Wine and a Pig Called Helga - A Not-So Perfect Tree Change! It will be available March 2019.
More news coming soon...
Follow Todd on FACEBOOK & TWITTER for the latest news, updates and events.